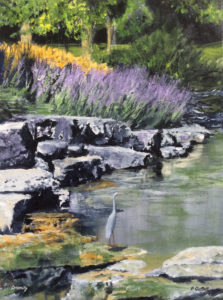 Big Changes Call for Big Actions.
"Make Living Itself an art, that is the goal. " Henry Miller
It's so Easy to coast through life keeping busy, with every day like yesterday. But that won't move us forward. The Big question is 'How Best to use my Time?' Working on yourself is really a daily thing. I'm looking at this as a 6 month project. Step one is to clear my head each morning.
1. Meditate. I've found a cool 9 min meditation from Tony Robbins that jump starts my day. After a deep, cleansing breath, I begin with deep, emotional Gratitude for 3 things in my life today. Really feel it in my heart. The emotional thankfulness. Then move on to bringing the Universe, God, for me it's Colored Light to heal the mind, the body, emotions, relationships, financials, and solving any obstacles in life. Feel it wash through your entire body. Then end with 'Three to Thrive', 3 things you will make happen for yourself this day. Feel the emotions of each one as though it is already done. Breathe deeply. Once the mind is emptied, fill it with inspiration.
2. Set Goals. Without goals, we're distracted from one thing to the next. For each thing you do, ask yourself if this will lead you to your goal, or be another distraction. I've set 3 goals, and always say/write them as if you already have them. 1) I am a #1 best selling Author and Artist. Well that feels weird! And that's good. Big goals should pull you out of your comfort zone. 2) Happiness and health are my natural state. I like that one very much. Tell your body and brain your intentions so they get on board. 3) Wealth and Freedom are mine each day. To have the time and money to travel, have new experiences and adventures is priceless! Mike Dooley would probably put it all in one, 'I Am a healthy, happy, wealthy, traveling #1 best selling Author & Artist'. I'm going to do the written affirmations practice of writing each one 10 times a day. Thinking, writing, AND saying them really triggers the brain to accepting them.
3) Make Good Art (as Neil Gaiman says). Through all the change the world tosses at me, making Art is my lifesaver. It's my strength, something I do in my own particular way that no one else can do. Each painting pushes my envelope, and makes me take risks, as I strive for it to be better than my last. I make videos of my process for YouTube and online classes to keep growing and learning the new delivery systems in our transitional world. Find your talent and develop it every day. It's your gift to yourself and to the world.
Old Rules are crumbling. But the good thing is, we don't know what will be a 'success', so we can selectively focus our energy on our excitement and passion as we head for our goals. Make Big Goals and follow through for just 6 months, and see what happens! Be sure to report back here with the results! How best will you use your Time today?
Some Inspiration:  I listen to Neil Gaiman's commencement speech to the University of the Arts in Philadelphia 'Make Good Art', as often as possible. Another visual treat is an imaginative movie, 'The Girl with a Pearl Earring', about the artist Vermeer and the Girl in the painting possibly being his maid. Hear Tony Robbins in his own words gives a heart opening gratitude meditation.