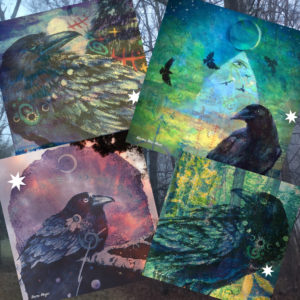 A large POP sent me scurrying around the house trying to get my Power back
While re-setting timers, clocks, and tripped switches, I found my Mac needed an upgrade, which really put me on hold. The whole computer froze up, was beyond Slow, and I had to walk away while it uploaded, replaced, and optimized it's soul.
But more than that, I realized I needed to Reboot ME. I needed a Simpler 'other' world. It begins with….
1. SLOW DOWN, TAKE IT EASY….  SLOW WAAAY DOWN….Stop the scurrying! There was no rushing the Mac, and no rushing this experience. I was being given a message here. This was ultimately a gift, an allowing, no matter how uncomfortable it felt at first. As I paused, things shifted. I interacted with others more, more smiles, more good wishes. I felt really good inside. My second discovery….
2. GIFTING OTHERS REALLY GIFTS YOURSELF…. Real mail, letters, cards, enclosed cash can be such a fun thing to do. Sitting down and just doing the writing takes time, a shift in thinking, and is such a personal way to connect with my niece, brother, or cousin. I feel lighter and happier for the doing of it. And I realize my biggest Reboot for my body has been to…..
3. EAT NO WHITE AND DO EXERCISE  6 DAYS A WEEK... This works & is easy to remember. Deleting all white food energizes me. Spinach is the wonderfood, along with black beans, lean meat, eggs, and every vegetable imaginable. Adding alternate days of walking and weights makes my body feel strong and healthy. The seventh day is always a party. And as important as eating wholesome foods is the need to have….
4. QUIET TIME, MEDITATION, SCHEDULED UNINTERRUPTED CREATIVE PLAY TIME…Set aside at least 20 min. a day to sit quietly and make conscious contact with the inner self. Intuition and Inspiration are food for the soul. Yoga is another great full body meditation for health, de-stress, and inspiration. A more active method is to lose yourself to creativity, making things, art, writing, body movement, song.
Consciously slowing down time & shifting my lifestyle is healing. This approach is where real Power lies. As you explore the 'Other' world, it enters into your daily life and that changes everything.
Here are 3 simple steps to restart your life. What have you Re-booted lately?
"Life is not something that happens to you. You happen to life. You came first." Mike Dooley