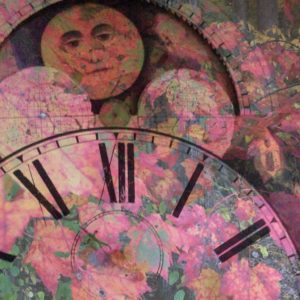 If You Can't Dream it, You Can't Live It
Somewhere along the way, probably at the impressionable teen years, the goal to work hard, study, and accomplish something successful was implanted deep in my psyche. That hypnotic thought still lurks deep in the depths, keeping my life filled with busy-ness, without considering what it is I really Want to do. That initial concept is so full of holes and ambiguities, that even now it's tough to drag myself away from the have-to's, or supposed to do's, or acceptable approach to 'making' a living, that it's difficult to think of Dreams I want to experience.
I know I am so programed into what everybody else is doing, that I really need to take a step back and think about what works for me. I have to start asking about each activity, 'What worked by doing that?' and 'what can I do to improve it next time?' I think beyond what makes me happy, I really want to find what excites me. What would make this day different from yesterday. What would change everything?
I recently read what Tim Ferriss describes as adult ADD: Adventure Deficit Disorder, in the The 4-Hour Workweek. So how do we get the adventure back? Can I even make a list of exciting things to do, to be, to accomplish? Can you?
My Dream is to find a Beach as beautiful as St. John and go there. My Dream is to speak enough conversational Italian to carry on a 15 minute conversation in Rome. My Dream is to make an Indian Banquet for guests. My Dream is painting a beautiful seascape of reflections on wet sand. Notice how there are a number of added implications with each one, which makes it even more exciting. What would your list be?
But there's more. I'm making a chart, a timeline with dates. Fill in a calendar. Do something written to make it more of a reality. Today, I can gather my canvas and paints and start painting tomorrow. Tomorrow I'll order some books about Italy and speaking Italian. I can also find some online Italian to hear and start learning basic phrases by Friday. I'll google Beautiful Beaches of the World and start gathering locations to explore. I can start listing the ingredients for Indian recipes this week and plan a meal of some luscious Indian cuisine in the next 2 weeks. Nothing ever happens if we don't have a dream…and then a plan.
A Dream chart will have all the details possible, like the cost of cooking ingredients, the top highlights of Rome, or lists of classical painters who have interpreted water reflections. It's Time to ignite our passions, and move forward with something new. It's Time for Action!
So I challenge you to make a plan. Bring something new, interesting, and exciting into your life. Without the baby steps, every day seems like the day before. Make this time memorable. Join me on a Quest to Discover parts of us we have never explored before. Please do share your ideas in the comments below. Adventure time is what you make it! And you never know which Dream will change everything!