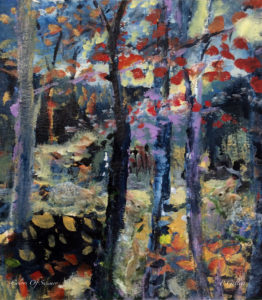 How Will You Remember This Day?
I met a young man this last week who is just graduating from high school. He spoke of having to pick up the food and drinks for the party, and organizing all that needed to be done for the week-end. I said, 'Be sure to take time to enjoy it all'. He then said that he is Danish, and there's a saying they have that translates into something like 'savor this taste, this moment, deeply. This slows down time in order to experience the day'. What a beautiful comment by this young man just beginning his life journey! I recall parts of a book that said something like 'each small moment of now, becomes your day, and that becomes your life'.
We can't each be heading off daily to explore new lands, discover great experiences, and choose new directions to fly off into the unknown. But here where we are right now, what we choose to do in this moment, if done in awareness, in deep consciousness, becomes our treasure to cherish. Mindfulness slows down time.
Do you see the four rabbits in the Colors of Summer painting above? We've been visited by a family of rabbits each day this past week. The baby runs so fast, just happy to be free in a yard of clover. The parents nuzzle, hop, and play, aware of every movement, every sound, every scent. One came right up to the base of our deck, looking up at us in curiosity, not afraid to interact with us. I felt it was a visitation from our dear Buns who blessed us with her presence for a beautiful 10 yrs of her life. She taught me to be aware, grounded, and so very loving.
So how can you deeply savor the taste of this day that will make it memorable for you? My creativity is my tool to turn this moment into a treasured memory. My paintings, my learning as I do them, my videos are all souvenirs for me of my journey. I'm not making a World Tour at the moment, but each thing I do is a treasure unto itself. Luxuriate in the shower, relish the pastry, soak in the sun. No fear, no worry, just breathe in the present. Lose track of time, focus intensely on all you do, allow Flow to tell you the next step. How do you Savor the Moment?