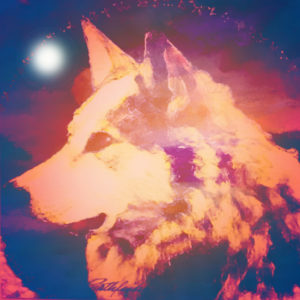 The New Year of Letting Go of All that Doesn't Work
This is the year of starting fresh, trying new approaches, and moving forward in all we do. Let's begin by setting a Focus. None of us can afford to keep doing what doesn't work. For me that's shifting how I share my art/writing. Narrowing in on certain areas will help me to stay on track.
1. Focus: Health, Art, and Writing. Without my health, I can't do anything. So staying healthy, exercising/stretching (even if I am sick I'll still do something), and then eating healthy, mainly vegetarian food will kick-start this year for me. I will also focus on drinking more lemon water throughout the day. I'll continue to create my art, building on my strengths and refining my style. Writing this blog helps me evaluate my life and thoughts week by week plus holds me accountable to doing the work. It gives me an opportunity to also share the moments I'm experiencing. This is the message I need to hear at this time.
2. Creativity Needs Collaboration: All the greatest art is created by a team, or by artists with groups of enthusiastic followers and patrons, or regularly shared with your best colleagues who hold you accountable for your continued creations. An artist cannot work in a vacuum! This is the year for all introverts to truly be creative and find people that encourage and keep you working. Hopefully they will buy your work also so you can continue following your personal inspiration. It's said that J.R.R. Tolkien wrote most of his Lord of the Rings trilogy on Wednesday nights, when he met with his fellow writer and good friend C.S. Lewis along with other writers in a group known as the Inklings. Each had to show up with their latest work. This is accountability at its finest. I wish we could all find ways to share our work with each other to keep the momentum running. Let me know if you have any ideas how we can do this online.
3. Promote Your Art: sharing your work, continually striving to improve your style, always giving your best quality is the goal. Art needs an audience. People have to be able to find you. The more you put your work out there, the better you get. Your confidence will bloom. In Chicago, it was easy to find an audience. Shows in the suburbs and galleries were within driving distance of my home and with affordable entry fees. Spiritual shops abounded where I could give workshops and connect with people. Western Connecticut is different. At first I found my people by teaching and creating classes for the local Craft Center. When that changed hands, it also changed heart and energy. I've become more isolated here and I really need to work on that.
This is the year to find our collaborators and audience as we stick to our focus. Just like the 'coywolves' roaming our forest for the last few days, working in a pack, getting the lay of the land, stopping to gaze at us as we gaze out the window at them, we need to create our 'pack', our neighborhood gatherings, our Gertrude Stein patrons of the arts, to carry us forward and onward. We can't all live in the center of the arts, so we must be creative in our efforts to connect, to put ourselves out there, to get discovered even with the risk of rejection. Seek out opportunities to share the art every day.
Mike Dooley has the Love Your Life 30-Day Project starting now that leads you through the month with daily videos and a workbook.You'll get inspiration as well as group encouragement.