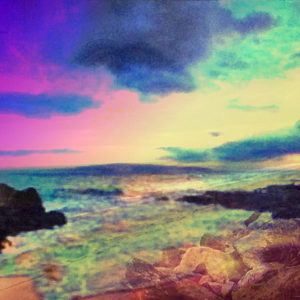 As Hurricanes Devastate Paradise, I Contemplate 'Home'.
Home, our security, our refuge, our sanctuary, the roof over our heads, physically and emotionally, it holds all our accumulated treasures of a lifetime. But there are at least two other 'homes'. One is our community, our tribe, our people. These we connect to in times of celebration and times of need. When one needs help, we do what we can to improve their life and encourage their endeavors. These are strong emotional, physical, and even financial aids in times of crisis. We all thrive with love and belonging. All are strengthened when we band together, and even more so with the help of federal and state first responders during overwhelming catastrophes. One lone wolf is weak, but the pack is strong.
The Second Home lies within the Self. This One we must learn to Trust deeply in order to make right decisions for the good of our personal body/soul/emotional connections. This one must be grounded and solid since it helps us stand strong when necessary. We each must continue to thrive in peace, health, and happiness in order to care for ourselves first and then have something substantial to offer to others. Our choices are major here, so that we don't become a burden to the tribe.
Last week I wrote, 'Wherever I am is home.' Then I read this:
"Your are only free when you realize you belong no place- you belong every place- no place at all. The price is high. The reward is great." Maya Angelou…she later added, 'I belong to Maya'.
The Journey moves us forward with experiences and interactions with others along the way, but ultimately, it's still just us on the path, in out Story, being Brave. What are your feelings about home, and all that's happening?
"True belonging is a Spiritual process, and it's about the ability to find Sacredness in both being a part of something, but also the courage to stand alone." Nuggets of Wisdom, Brene' Brown.